Blue Sky Psychotherapy & Counselling
Privacy Policy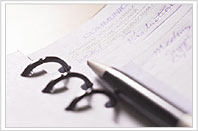 Confidentiality is very important to me. It is paramount that you feel like you are able to talk openly and honestly in our therapy sessions knowing that all information discussed will be kept private.
As required by my professional affiliations, I am committed to the highest ethical standards established by the College of Registered Psychotherapists of Ontario, which clearly defines that all information you share with me shall remain confidential and will not be released, directly or indirectly, to anyone without your informed and written consent. The law states that there are rare exceptions to this rule (Limits to Confidentiality), which will be discussed during our initial consultation.  Although our therapy sessions will be kept confidential, I do not object to you revealing anything we have discussed in therapy to anyone you want. 
Confidentiality Agreements shall be signed at our first visit.
Information Automatically Collected
Like other websites, this one automatically gathers anonymous information about you such as your Internet address, the date and the time you visited my site, and pages you viewed. This information is collected specifically to better understand how my website is being used and to improve its effectiveness.
Email Address and Contact Information
When you send me an e-mail or when you request an appointment with me, I acquire your email address to acknowledge your appointment request and/or reply to your questions, and I may store your communication and my reply in order to provide you with a high level of client support.

I may also use contact information collected on this website to contact and correspond with you regarding the services that you requested and other related services I may offer.
Booking Services
When you book appointments through my website, I collect and store information about you necessary to complete your booking and to ultimately provide you with the requested services.